Body Format
The body formats provided by Motoyama are composed for each series, as shown in the table below, with the format Nos. appearing as follows.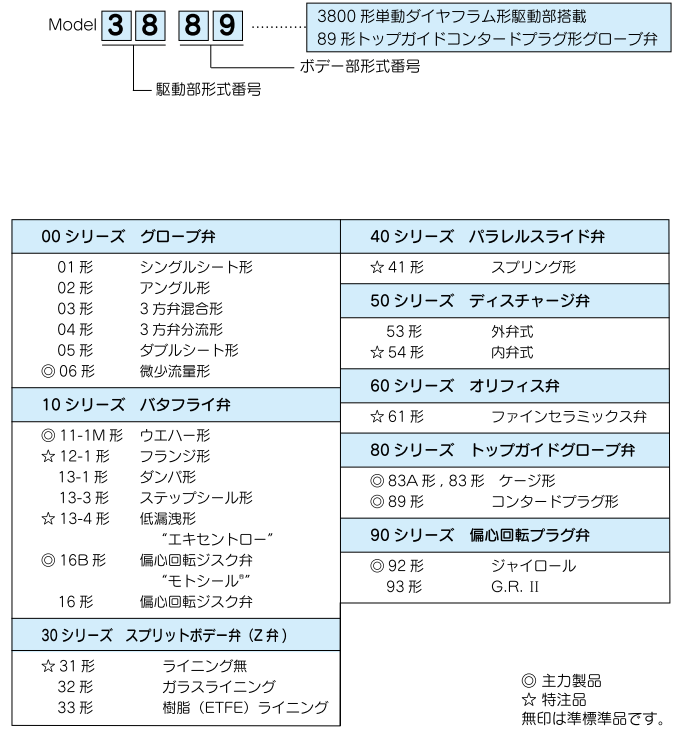 ➔ Body Type / Jacket Body / Selection of Body Format 
Body Type
For the body type, see the Products page.
Jacket Body (Additional Specifications)
Jacket body is optimal for fluids with high viscosity at room temperature. Jacket body is manufactured up to the main body rated pressure.
Note, when combined with the NO. 3800 drive with manual actuator, it becomes the top handle depending on the space.
◎ Full Jacket Type - Type B
When the piping side is also double piping, the connection flange is two sizes larger than the valve size.
In such case, this model is applied.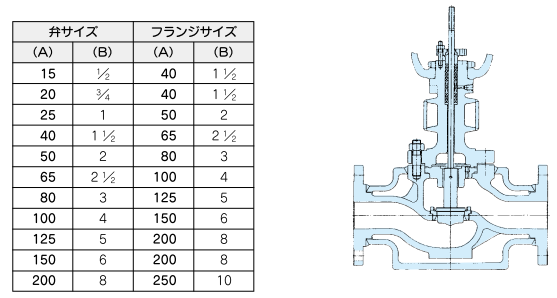 ◎ Semi Jacket Type - Type G
For this model, the connection flange is equivalent to the valve size.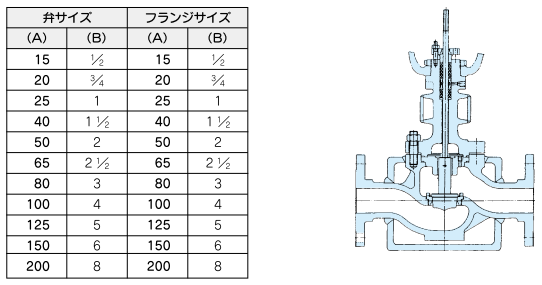 ◎ Angle Type Valve
For high viscosity or sticky fluid services, we recommend attachment of a steam or heat media jacket. In the C Series, the body shape allows jacket attachment, and uses a configuration that eliminates worries about clogging or stickiness inside the valve.
If a jacket is used, a piping size two sizes larger than the valve size is standard. (Type B) or Type G are also manufactured, by specification.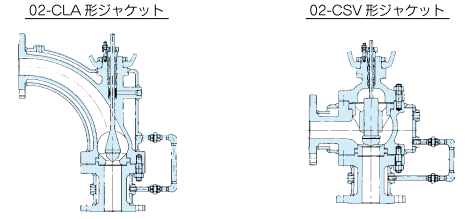 ◎ Piping Guidelines
We will implement the piping inside the valve (between body and bonnet). The jacket piping and standard connections on the customer side are set as follows.

Selection of Body Format
Selection of valve format is performed as follows. The most suitable format must be selected for the valve body, depending on the fluid type, fluid volume, differential pressure, temperature, isolation, controllability, and other usage objectives and usage conditions. The table below shows the suitability of the our valve formats under various conditions.
In addition, as the basic selection flowcharts for the globe valve, angle type valve, and butterfly valve are provided in PDFs below the page, please make use of it.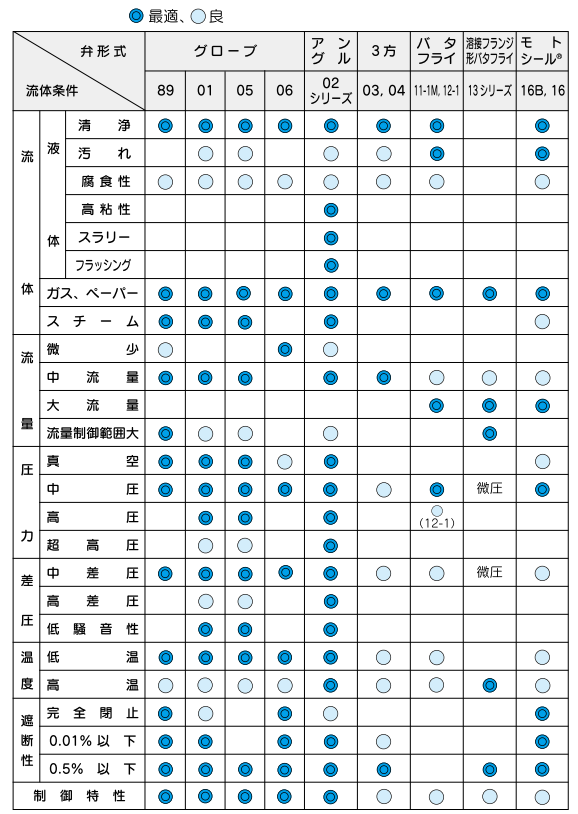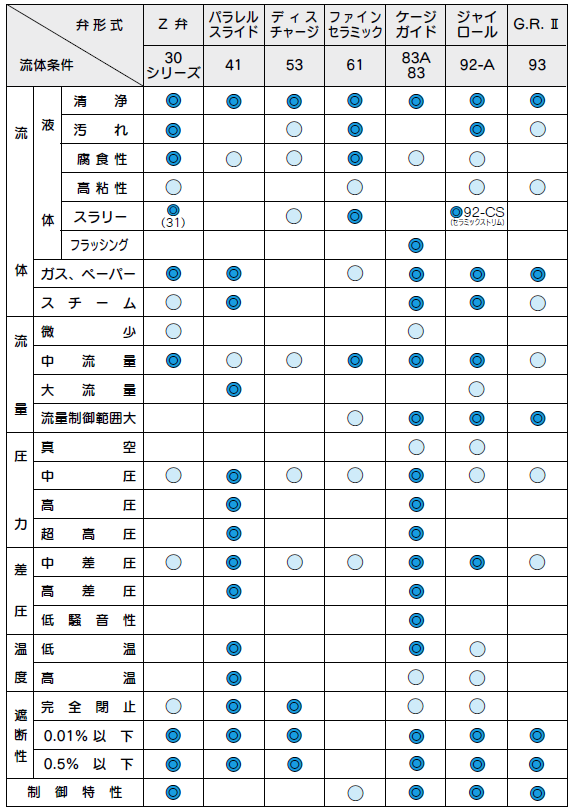 ◎ Globe Valve, Angle Type Valve, Butterfly Valve Selection Flowcharts
Globe Valve Selection Flowcharts (pdf)
Angle Type Valve Selection Flowcharts (pdf)
Butterfly Valve Selection Flowcharts (pdf)