AFTER-SALES SERVICE
Nationwide service network. In order to keep products in good condition and safe, MOTOYAMA provides quality service based on long-standing experience and well-established technology that meet customer requirements.
MOTOYAMA has service centers in case of shop maintenance, field shop maintenance, and shutdown maintenance to satisfy the needs of customers.
Plant maintenance
Regular maintenance
Periodic maintenance
Various conditioning processes
On-site dispatch maintenance
On-site maintenance
On-site shop maintenance
Size SDM processing
Facility
Not only main factory in Ohira (Sendai service center) but also every service center has enough facilities which can manage various situations.
Quality Control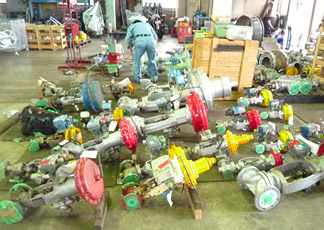 Even when in an extensive shut-down maintenance, MOTOYAMA provides thorough quality control to each product from its receipt to dispatch.
Performance and Quality Inspection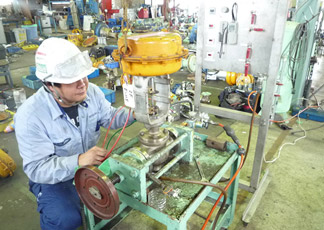 Upon observation on products' deterioration by aging, MOTOYAMA provides required maintenance, performance and quality inspection for every valve in order to maintain in best condition for your safe operation.